ELT Publisher — We are always learning and sharing
Over the years, Joy English has built a solid reputation for being an innovative publisher of quality teaching and learning materials for English. We produce a progressive range of materials for exam preparations, English education, reference guides, and teacher training. Our publishing division is backed by 35 years of English teaching experience and by specialists who are well versed on the needs of EFL students as well as the teachers.
Our materials are well designed, easy to use, and employ systematic and logical methodologies which enable students to become more effective at learning vocabulary, grammar, reading, listening, speaking, and writing. In addition, we strive to promote critical and creative thinking; encourage the development of individuals who will make a positive contribution to society; and bring to light many of the issues we face in education, society, environment, and health.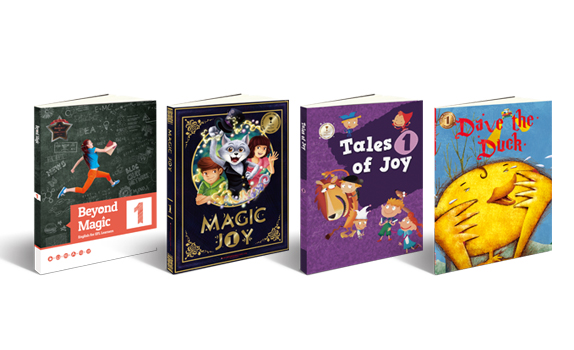 K-12 Coursebook Series
Our elementary-school books were developed based on multiple intelligence theory. We aim to accommodate children with different learning styles and enable them to develop an affinity for the English language. Furthermore, the books help provide young minds with a more global perspective by exposing them to foreign cultures and customs. These books are meant to develop students' ability in listening, speaking, and writing, and do it in a manner that captivate the student's imagination.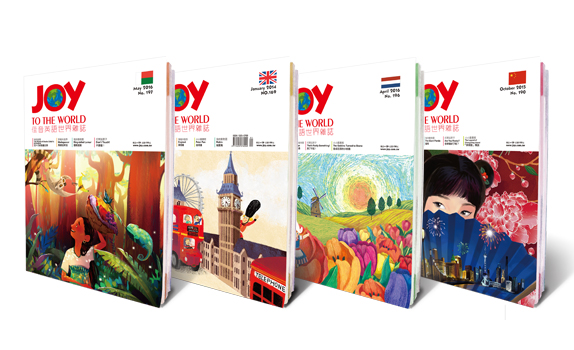 Magazine Series
Joy to the World magazine helps students master reading, develop analytical skills, as well as introduce current topics and issues that are relevant to their academic and personal lives. The magazine is fun and interesting and motivates children to learn about the world around them through English.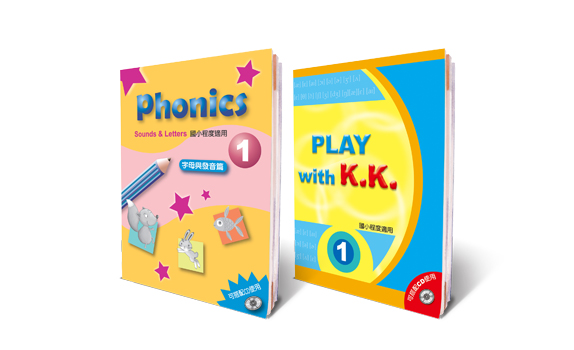 Readers and Phonics
Our readers take an effective approach in developing reading skills and involve strategies and developmentally appropriate activities that help students with fluency, rhyme-based decoding, spelling, and reading comprehension.
Our phonics books guide students to learn the alphabet, long/short vowels and double vowels, syllables, special pronunciation, mixed sounds, intonation, voiced/voiceless consonants, and stressed sounds in sentences. In the process, students will also learn proper pronunciation.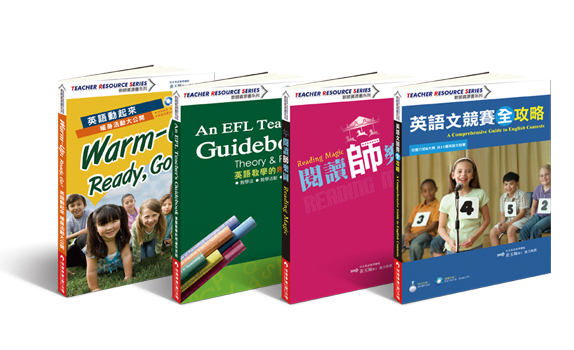 Teacher Resource and Aids
We develop books that help teachers teach more effectively, create an optimal learning environment for their students, and manage students and the class as a whole. Concurrently our books help give new teachers a better understanding of teaching methodologies as well as linguistic and psychological theories that have revolutionized the classroom setting.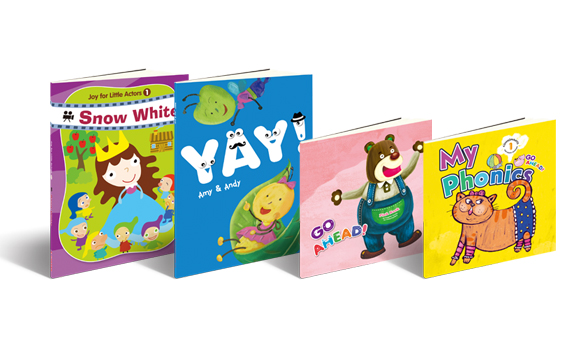 Early Childhood Series
Our early childhood series teach students with just the right blend of stories, plays, DIYs, songs, and role playing. The books interesting and fun with essential themes and topics that young children will love.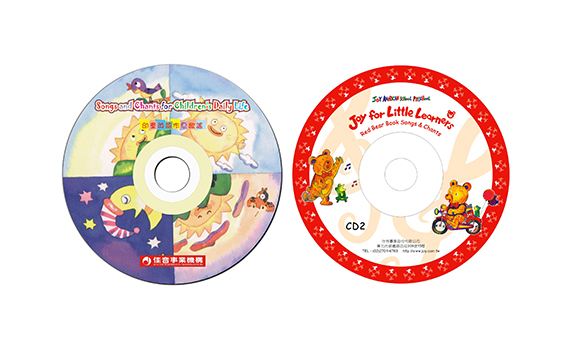 Songs and Chants Series
Our books include themes such as numbers, color, daily life, astronomy, sports, and more. Children are able to learn English naturally using what comes naturally to all young learners—music and chants!
Click here to visit our online bookstore for a complete list of our publications. Please note that our publications can be adapted to different languages. Contact us if you are interested in licensing our English-learning materials.